Join us for information sessions and discussions with different perspectives on:
Supporting the transition from education to employment

Tools and services for awareness and understanding of strengths, vocational interests, career planning, and employability skills

Disability employment services

Supporting Autistic employees and employers

What do autism positive organisations and managers look like?

Autistic people sharing their work and interview experience

Experiences of employers in supporting Autistic employees
This free all-day online webinar is suitable for Autistic people, parents, carers, educators and advisors, employers, managers, colleagues, and everyone who is interested in access and inclusion of Autistic people at work.
WEBINAR DETAILS
9.45 – 10.15am | Hear from Cheryl Mangan from the Autism CRC on initiatives and tools to support transition planning and employment, along with Marina Ciccarelli from Curtin School of Allied Health at Curtin University in Perth on harnessing diverse strengths and interests in transition planning.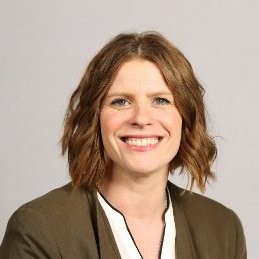 Cheryl Mangan is the Manager of Research Translation, Autism CRC, the world's first national cooperative research effort focused on Autism across the lifespan. With over 15 years in the not-for-profit sector, Cheryl has a wealth of experience translating research into evidence-based policy, programs and technology-based solutions. Cheryl has a proven track record of delivering effective and engaging products and programs that have been developed in partnership with the community including inclusionED professional learning platform and co-leading myWAY Employability. Believing wholeheartedly that innovation begins with people and Cheryl is passionate about creating spaces and processes that empower individuals and communities to co-design their services and solutions.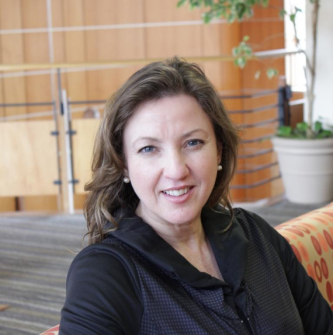 Marina Ciccarelli is an Associate Professor in the Curtin School of Allied Health at Curtin University in Perth, Western Australia. She has worked as an occupational therapist for over 30 years with a focus on assisting people living with disability to gain employment and facilitating safe return to work of injured workers, by adapting environments to meet individuals' needs. Marina leads research projects at the Cooperative Research Centre for Living with Autism (Autism CRC) focused on assisting young autistic individuals to plan and prepare for what they will do after school and improve their employability. She has a keen curiosity about how emergent technologies can help individuals participate in important everyday activities, and is the co-lead on the myWAY Employability online resource to support autistic individuals to plan for their place in society.
10.15 – 10.45am | Hear from David Eckstein from the Careers Service at Swinburne University on "Thinking careers on the spectrum, a tailored approach". The AccessAbility Careers Hub is an extra-curricular university careers initiative that students with diverse needs, including autistic students, access separately to their studies. In this session we cover the different issues, as well as practice examples and tips for engaging with employers.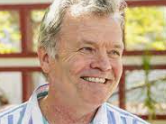 David Eckstein is a Career Consultant with a long-standing interest in careers equity for university students at Swinburne University. His work includes enabling the employability of neurodiverse students and he recently spent a research year with the National Centre for Student Equity in Higher Education (NCSEHE), documenting successful employability approaches for students disability. His work includes partnerships with the specialist provider GradWISE, and he serves on the management committee of the National Association of Graduate Careers Advisory Services – the peak body for university careers counselling services.
11.00 – 11.30am | Hear from Bree Mills from CVGT, a DES (Disability Employment Service) who supports Autistic people to find and keep employment.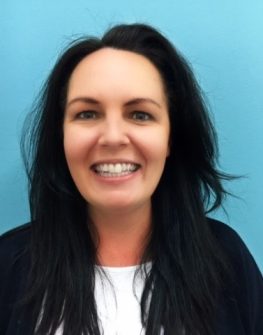 Bree Mills Manager Strategic Partnerships, CVGT Australia, has worked in the disability sector since completing her BA- Social Science 20 years ago. She has worked supporting people with disabilities in residential, day program and employment services in both Melbourne and London. For the past 9 years Bree has worked for CVGT, initially managing their Disability Employment Services (DES) in the North-Eastern suburbs of Melbourne, and more recently managing and overseeing the partnerships they have developed with other community organisations such as Onemda, Holmesglen TAFE and Inclusion Foundation. She has a Specialist Disability Employment Team that work specifically with the partner participants and those that have intellectual and developmental disabilities. Her Specialist Team provide a high quality service to achieve meaningful and ongoing employment outcomes via individualised and customised support.
11.30am – 12.40pm | Panel discussion: hear about career planning and transition to employment
Marina Ciccarelli – Associate Professor – Curtin School of Allied Health at Curtin University – more information above.
David Eckstein – Career Consultant, Access & Equity at Swinburne University – more information above.
Bree Mills – CVGT – Manager Strategic Partnerships at CVGT – more information above.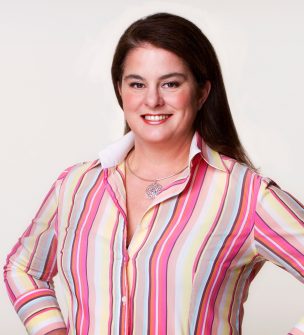 Tanya Honeychurch – Director at Lifelong Careers, with an extensive background in Career Counselling, Human Resources, Organisational Development, and Training and Development. Tanya has worked in a variety of professional settings and industries including; state and federal governments, educational institutions, not for profit and corporate sectors such as Job Active providers, Telstra, Fairfax Media, Tafe NSW, Carlton Unites Breweries, ANZ and National Australia Bank. Currently working with the National Careers Institute, Department Education Victoria and in private practice, Tanya works extensively one on one with individuals and support carers to identify strengths and ideal work environments, develop career development plans, and in guiding and supporting potential employees how to transition from school to further education and the workforce. A professional member of the Career Development Association Australia (CDAA) and Career Education Association Victoria (CEAV) Tanya is qualified with a Graduate Certificate in Career Development, Graduate Certificate -Professional Education and Training- Deakin University, Diploma of Training and Assessment systems- University of Melbourne, and Myers Briggs Accreditation.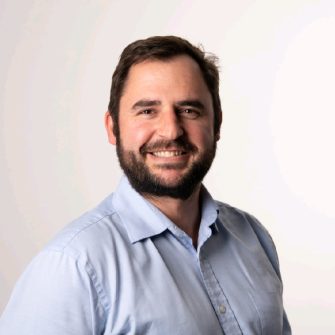 Jonathan Wood – Jonathan works for RMIT University as a Careers Consultant for students with disability. With a background as a Teacher in Specialist Schools and providing pastoral care for University Students, saw career progression to work with GradWISE who is a Disability Employment Services provider that specifically supports University Students/Graduates to gain and maintain employment using the skills and knowledge from their studies. Jonathan is passionate about seeing Neurodivergent people thrive in the workplace and educates students and employers alike to see this happen.
1.20 – 1.45pm | Hear about Autism Positive Employment – what do autism positive organisations and managers look like?
Ideas for employers interested in accessible and inclusive employment for Autistic people.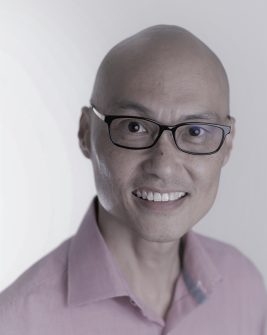 Peter Sim is the Diversity and Inclusion – Autism Employment Lead, at Amaze. His background includes teaching and training, external and internal recruitment, graduate employability, and supporting work-readiness for Autistic people and individuals with disability. Peter is interested in engaging with organisations to journey through change and capacity building to improve and sustain access and inclusion for new and existing Autistic employees. He is studying career development, and curious about the diversity of thought, culture and identity.
1.45 – 2.30pm | Panel discussion: hear from an all-Autistic panel of employees on their work and interview experience.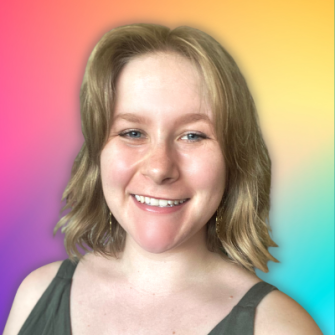 Nesceda Blake is an autistic woman and performing arts producer from Melbourne, Australia. She endeavours to create positive change in the world around her by sharing her neurodivergent experiences. Her posts on LinkedIn have received over 1.7 million views, with thousands of individuals learning how to make the working world a better place for neurodivergent people. Nesceda has also begun speaking with employers, entrepreneurs and recruiters to spread the word about neuroinclusivity, and challenges businesses to rethink how diversity and inclusion practices can achieve actual equity. She currently works as a Senior Officer, Student Theatre and Engagement at La Trobe University, where she gets to share her passion for the arts with emerging student creatives.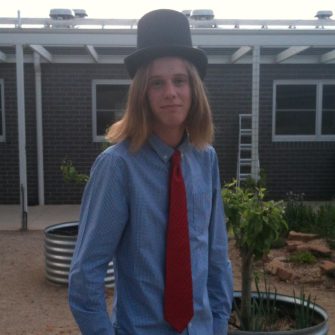 Tim Arendt completed a Bachelor of Psychological Science at Deakin University and currently works at both the I CAN Network and Amaze. He entered the workforce as a volunteer and worked his way into paid employment.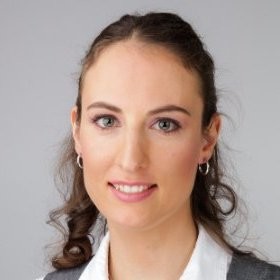 Ebony Birch-Hanger is a Neurodevelopmental Therapist, Special Education Teacher, Teacher of the Deaf, Education Consultant and Music Specialist and passionate public speaker. Ebony works at the University of Melbourne and runs her own organisation called Personalised Approaches that has a focus on supports through education, therapy, consultancy and health.
2.30 – 3.15pm | Panel Discussion: Hear from an HR professional and employer sharing their experience of working with Autistic team members.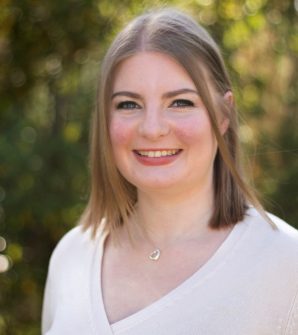 Jessica Kaaden is Vice President (Vic) of the Australia Human Resources Institute, and the Director of People and Culture at SANE Australia. Jessica is an Autistic self-advocate who has designed, implemented and consulted on Autism Employment and D&I initiatives across Government, Not for Profit and private. She has a Master in Human Resource Management, is a Certified HR Fellow, a member of the National Accreditation Committee that oversees HR Standards and course accreditation across Australia, and a Founding Member of the Hacking HR Global Experts Council.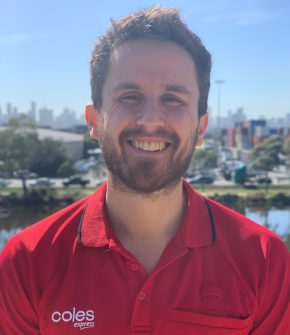 Tristan Garnaut is the Supply Chain Manager for Coles Express and has been with Coles for more than six years. His team is responsible for the daily stock replenishment of over 700 Coles Express sites nationally. Coles Express has recently started hiring Autistic team members and they are working together to improve work practices to support and sustain employment and careers for new and existing Autistic staff.
This event is proudly sponsored by The Centre for U