Inclusion, equity, agency and respect have always been at the heart of who we are. Amaze exists to create an autism inclusive Australia that enables all Autistic people and their families to live their best lives.
We are committed to strengthening our ties to and support of Autistic Aboriginal and Torres Strait Islander peoples and their families. It is only by listening to their stories, recognising their past and current injustices endured, and reflecting and working to actively correct these injustices and be a better and stronger ally that we can achieve true reconciliation.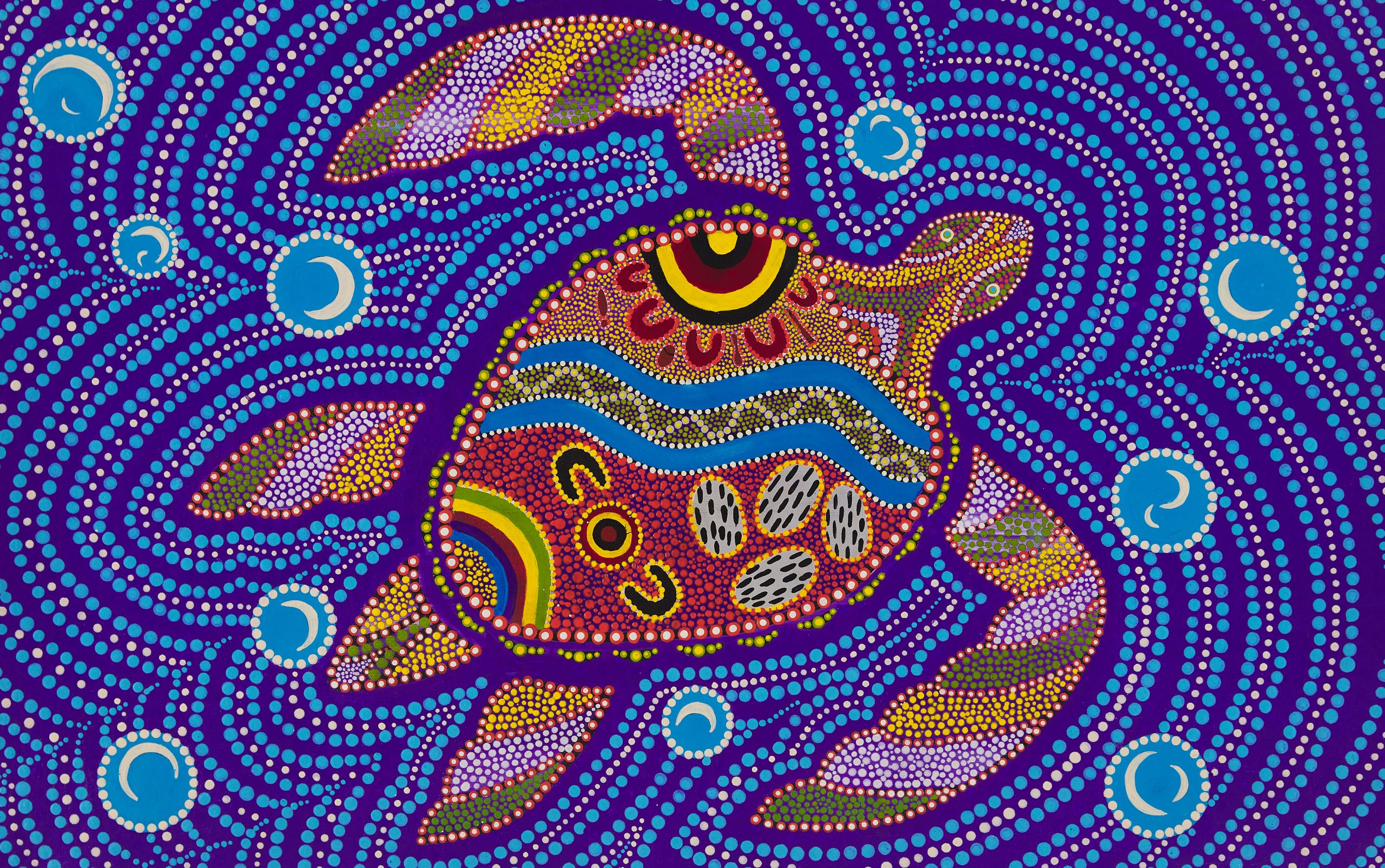 About the artwork
Corey He
Boon Wurrung people
Dotted Turtle, 2022
Acrylic on canvas
Men and women's gathering place between a river stream.
Amaze's Reconciliation Action Plan
"On behalf of Amaze, I want to express our deep gratitude for the generosity, compassion and openness of Reconciliation Australia and Aboriginal and Torres Strait Islander Peoples and cultures, who are allowing us to be part of this important journey of addressing a historical injustice and turning that into a shared future."
Jim Mullan, Amaze CEO
Amaze is committed to actively and authentically contributing to Australia's journey to reconciliation, and the development and implementation of our Reflect Reconciliation Action Plan (RAP) throughout the year is our first step. We stand in solidarity with Aboriginal and Torres Strait Islander Peoples and similarly to how we view the Autistic community, our approach is through a strengths-based lens and with the understanding of the importance of self-determination for these communities.
In the coming year, we commit to championing equal opportunities, building relationships, amplifying voices and using our influence to advocate for Aboriginal and Torres Strait Islander peoples. We will listen to them and follow their lead in our partnerships. Through our Reflect RAP, we begin our journey to address the five dimensions of reconciliation: race relations; equality and equity; institutional integrity; unity; and historical acceptance.
"This Reflect RAP enables Amaze to deepen its understanding of its sphere of influence and the unique contribution it can make to lead progress across the five dimensions. Getting these first steps right will ensure the sustainability of future RAPs and reconciliation initiatives and provide meaningful impact toward Australia's reconciliation journey."
Karen Mundine, Reconciliation Australia CEO
You can read our Reflect Reconciliation Plan by clicking the link below.