Transcript:
Hi, my name is Llewy. And I have autism and ADHD and I am eleven years old. I had my first and second vaccinations, and I'm going to tell you a little bit about it.
I got the vaccine so I could protect others, and protect myself from COVID. I prepared myself to get the vaccine by asking my mum to tell me what would happen, and what it would look like when I got there.
I brought my iPad in case we had to wait. You could also bring something that would comfort you, like a favourite toy.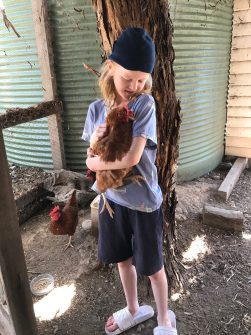 All the people who work there are really friendly. There was somebody to tell us what to do every step of the way.
I told the person giving me the vaccination that I have autism. They asked for a high five, but I said no thanks.
They asked if I needed anything. I said could you please count down from three when you are giving me the vaccination. Counting down from three really helped me. You might have something else that helps you!
When she starting counting down I repeated something in my head that I love. For me, that is penguins. For you, it might be something else.
So I said, "Penguins, penguins, penguins" etcetera. And then, before I could finish thinking about penguins, it was over!
I then went to the waiting room, and sat with my mum for fifteen minutes. I played on my iPad for that time. I'm really happy that I got the COVID vaccination.